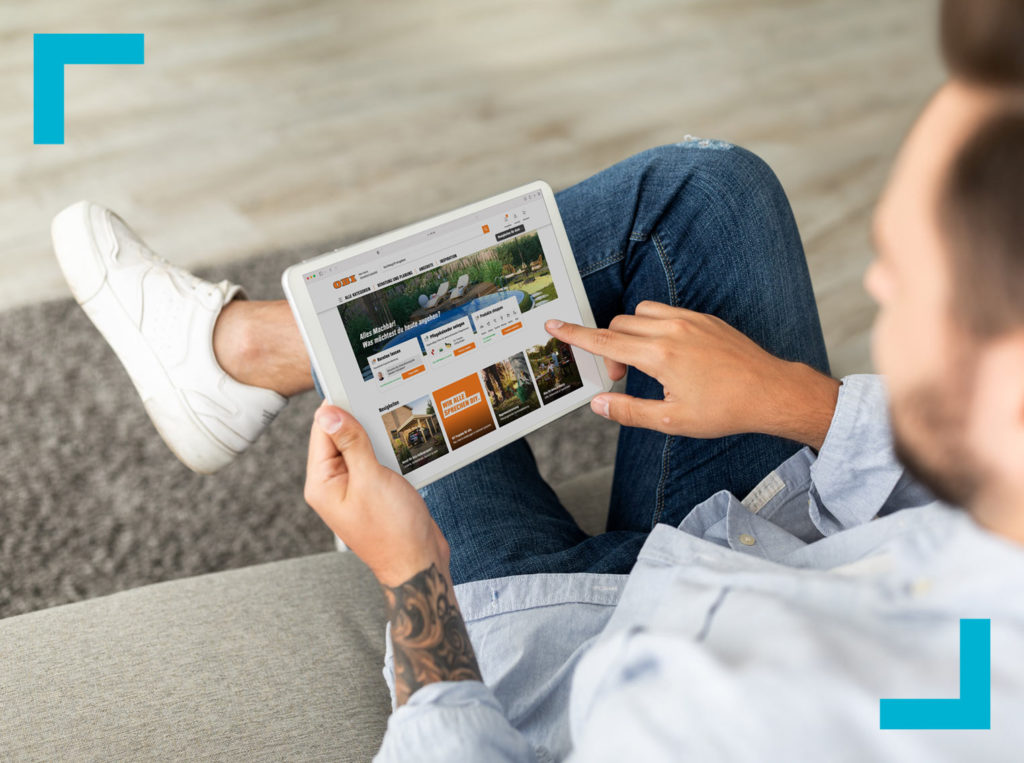 WELCOME TO
OBI FIRST MEDIA GROUP!
We extend reach through exclusivity across all channels. Benefit from our unique expertise to inspire your Home & Garden customers with the perfect product placements and draw attention to your brand. In the right place at the right time without fail. Whether it's placements in individual brand stores, in close proximity to customers at the POS, with a user-friendly approach in the heyOBI app or with eye-catching editorials.
Customer journey knowledge is key!
When it comes to Home & Garden, we offer unique expertise on customer journeys and customer insights. Our approach relies on the combination of our marketing solutions with extensive data and insights.
Marketing
Solutions
Our broad marketing portfolio covers everything from POS placements for your latest products to our Innovation Program and exclusive brand stores for your entire product range.

Insights
Solutions
Our Insight Solutions platform gives you permanent access to intuitive analysis dashboards to get to know your customers better and obtain insights on your product range sold by OBI to guide your decision-making.
BENEFIT FROM OUR EXPERTISE FOR SUPPORT IN FOUR CORE AREAS:
Understanding
customer
journeys
Boosting your
brand in the
Home & Garden
sector
Ensuring
long-term
sales success
Identifying and exploiting
growth potential
PRESS RELEASES
Find a selection of current news and press releases from the universe of OBI First Media Group on our press page.
SUCCESS SPEAKS FOR ITSELF.
And is best measured in figures. Below you can find the key figures and achievements we've made in collaboration with our partners over the past year.
unprompted brand awareness for OBI
online store visits each month
Ø sales uplift for campaign products
visits to brand stores in 2022
TESTIMONIAL EXCERPTS